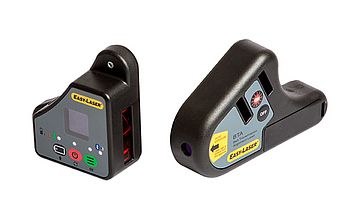 When aligning with the Easy-Laser® XT190 you reduce the wear on sheaves/pulleys, belts, bearings and seals, and you also get lower noise and vibration levels. The accuracy of the digital readout means that you can align within prescribed tolerances and rely on the result. Especially transmissions with two or more belts, or wide belts, are highly affected by misalignment, causing large differences in belt tensions and also increased wear and tear on edges.
Adjustment values are always displayed live
Alignment can be made by one operator
Suitable for magnetic or non-magnetic sheaves of all sizes
Display data on multiple platforms
One free app – no license needed
Unique documentation possibilities
---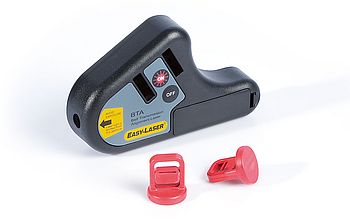 Easy-Laser® D92 is the perfect tool for sheave and pulley alignment. Mounted in a few seconds, the laser line projected onto the targets allows you to quickly ascertain and correct the misalignment. It couldn't be easier!
Shows the parallel and angular misalignment between the sheaves.
Much faster and more accurate than measuring with earlier, conventional methods.
For both horizontal and vertical mounted machines.
Alignment can be made by one operator.
Also suitable for non-magnetic sheaves.
Fits almost any kind of sheave